WIBC was at the heart of Rock Radio documentary.
This Thursday at 9:00pm on WFYI-Channel 20 marks the television premiere of Naptown Rock Radio Wars, a documentary that chronicles the rise of rock and roll radio in Indianapolis.
While the 2 stations battling head-to-head were WIFE and WNAP, the station that caused the war was WIBC.  The entertaining video clips from the documentary included in this post explain that, as well as the sometimes testy relationship WIBC staffers had with its "sister station"!
Naptown Rock Radio Wars Director and Co-Producer David Fulton spoke with Radio Indiana in depth, including more than what was mentioned in the documentary, about WIBC's role.
WIBC was really kind of the first rock radio station in Indianapolis and I think you can look at the pedigree for playing rock music as kind of originating with Bouncin' Bill Baker back in the late 1950s, because he's the guy who really brought the energy and the excitement of rock and roll to radio in Indianapolis initially.  He was a great character.  His energy on the air and his vivaciousness were just unparalleled by anyone.  And Jim Shelton's show, Pick A Pocket, was enormously popular… WIBC just had this huge audience.
When WIFE went on the air in late 1963, their target competitor was WIBC.  WIFE was as a full-time rock and roll radio station with real high-energy personalities, with radio contests and revolutionized radio in Indianapolis and completely stole the audience away from WIBC.  Throughout the mid-sixties, WIBC attempted to retool trying different morning people and different formats but they really couldn't quite get much traction.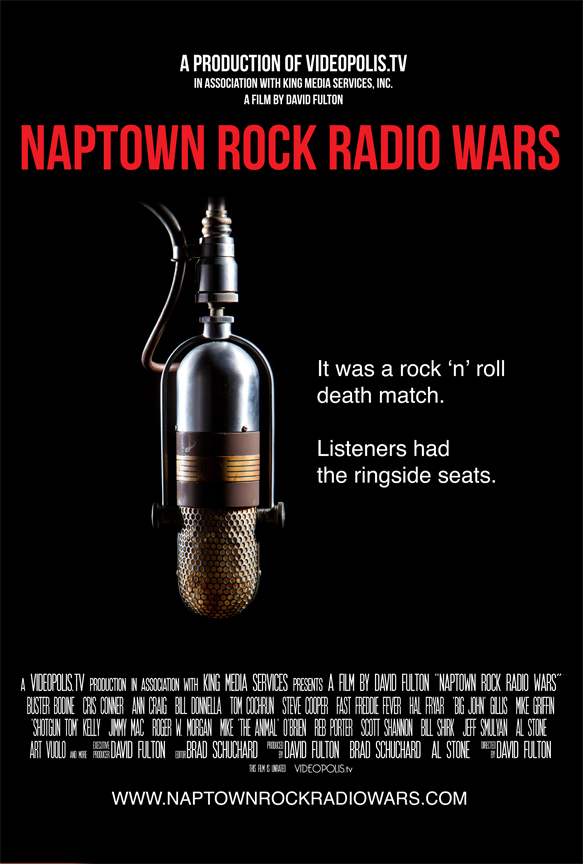 Then around 1968 a guy by the name of Jim Hilliard came along and basically just completely rewrote the book at Fairbanks Broadcasting, which at the time owned WIBC AM and FM, for what those two radio stations where going to be all about.  Jim Hilliard and the team that he brought with him is largely responsible for getting WNAP up on the air, which had been WIBC FM and then also retooling WIBC-1070AM to be a real powerhouse again.  They began playing more the easy-to-listen-to but more contemporary music, making WIBC really the first adult contemporary radio station in town.  And Jim Hilliard brought in a very aggressive news department so that if something happened, if you wanted to listen to what was going on in town from a news standpoint, WIBC was absolutely the go-to station.  Hilliard even came up with the idea of Newsman Fred Heckman's daily commentary "My Town Indy".
These changes really put it into a position of authority in this town.  So WIBC was to go for the more adult market, they turned the FM into a top 40 station and go after more the kids.  And between the two stations it was a one-two punch for radio in Indianapolis and was very successful in that half of all the advertising dollars spent in Indianapolis were going to Fairbanks Broadcasting, which is just an amazing accomplishment for any business entity.
–       Naptown Rock Radio Wars Director and Co-Producer David Fulton.