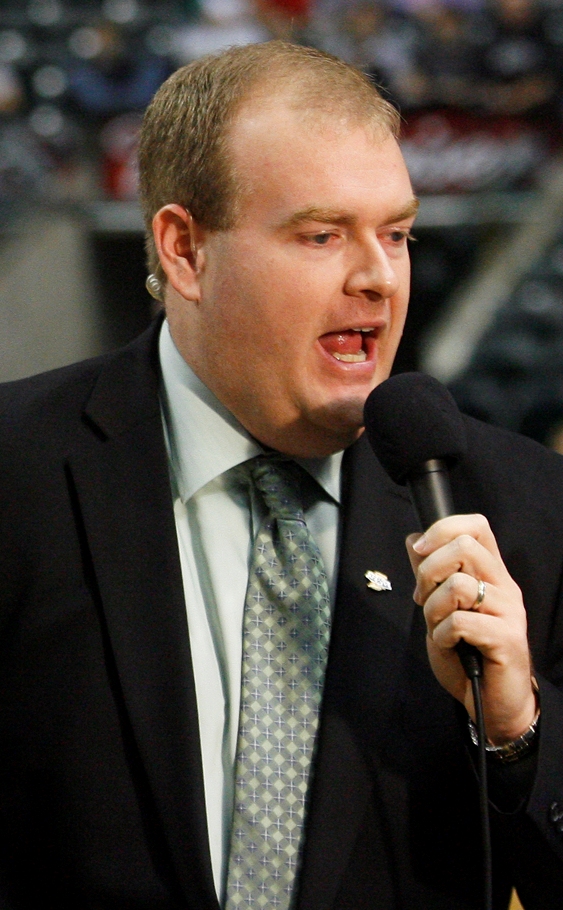 As a broadcaster in Central Indiana for nearly the last 20 years, there may not be an event covered, broadcast, or talked about were Greg Rakestraw wasn't a part of it.
Greg has hosted a variety of radio shows in his nearly 20 year career, first serving as the host of his own popular shows on smaller wattage stations in Indy from 2000-2009.  Now he serves as the 107.5/1070 The Fan's primary fill-in host for The Dan Dakich Show, The Ride with JMV, and the Grady and Big Joe Show.
Currently, TV & video announcing is also where many Hoosiers regularly hear Rakestraw.  Via Home Town Sports, the statewide all-Indiana sports cable channel was seen in over 600,000 homes across the state, Greg calls play-by-play IHSAA state championship events, like football, basketball, baseball, softball, soccer, and volleyball.  Additionally, viewers are familiar with him handling play-by-play duties for the Horizon League, championship events for NCAA.com, the American Legion World Series, and the Indy Eleven soccer broadcasts.