Griff Appears In Two Different Productions Of The Classic Holiday Story
One of my favorite traditions is watching the iconic Frank Capra film, It's A Wonderful Life with my wife, son & daughter on Christmas Eve.
However, this holiday season has a twist for me and that story… I am lucky to be in a radio performance of it – twice!
On Radio
Tomorrow at 7:00pm tomorrow, WIBC 93.1 FM debut's a new studio recorded rendition of this time-honored tale with a cast largely made up of on-air personalities familiar to many Indy listeners.  Below are some of the voices you'll hear in the following roles:
My role is Dr. Campbell, the Building & Loan's Board President.
The station will broadcast the show four additional times this month.  Check http://wibc.com for remaining dates & times.
On Stage
This weekend I'll be taking part in It's A Wonderful Life – A Live Radio Play.  This show adds another layer of nostalgia circa 1940s with a handful of actors playing all roles in front of a studio audience and accompanied by operators of a sound effects "foley" table.
In this live stage rendition, the actors begin standing in front of microphones, scripts in hand, but they are soon moving about and interacting in lively, realistic ways.  There are even a couple of commercial breaks with actors reading or singing commercial jingles as would've been done in this golden era of broadcasting.
My role is that of the fictitious actor Jake Laurents playing George Bailey.
Performances are Friday & Saturday 7:00pm and Saturday & Sunday 2:00pm.  Location and ticket information is on the poster image below.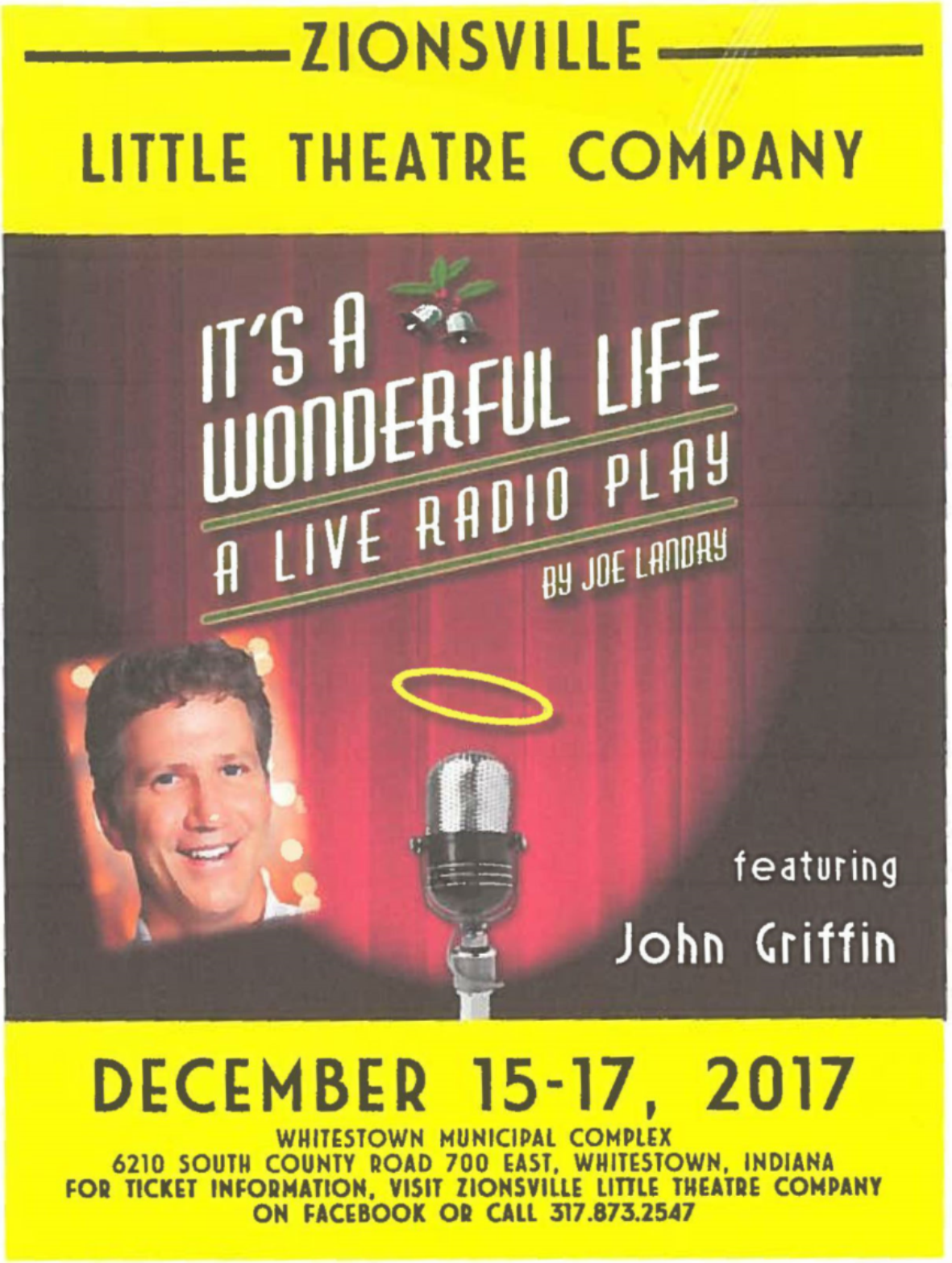 Hope you can catch one of these radio versions of It's A Wonderful Life.  Happy Holidays!