Grand Prix Revives Road Racecourse, Plus More Changes At The Speedway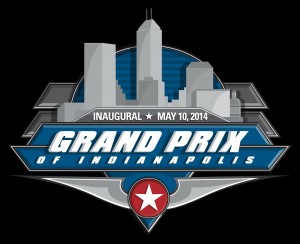 Local eyes turn toward the Indianapolis Motor Speedway each May.  Some things about the old Brickyard will always be the same, whether it's 1909 or 2014.  The track is a 2.5-mile oval, the turns are banked at exactly 9 degrees and 12 minutes, and 16th and Georgetown is the center of the auto racing universe.  But some things are about to change, thanks to new government initiatives and the resurrection of a race.
In May 2013, Governor Mike Pence signed a bill that will provide $100 million in finances for upgrades to the Indianapolis Motor Speedway.  Signing House Enrolled Act 1554, which contained the finances for these upgrades, Pence touted the speedway as an economic boost and global attraction.  "The Indianapolis Motor Speedway has contributed to the life of our state for more than a century, enhancing the global reputation of Indiana.  The legislation…makes a state investment that will further economic development in the motorsports industry while also protecting the interests of Hoosier taxpayers."
Here's how it's playing out on the books: the state of Indiana is providing $5 million a year for 20 years, which will assist with bond payments.  The Speedway will kick in an additional $2 million per year.  Concurrently, a "motor-sports investment district" collects growth in sales and income taxes from track-related activities and ticket taxes to repay the state's money.
The improvements are all catered to the fan experience at IMS. Improved seating has been a priority for track improvements and is one of the first items the Speedway has slated for upgrade.  Better access for the disabled and additional video boards are key items as well.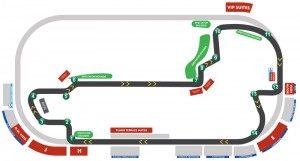 Additionally, the Speedway has improved its less-famous but very important road course within the confines of the oval, and will host the 2014 Grand Prix of Indianapolis on May 10.  The much-maligned old course, called "uninspiring" due to its slow, winding path, is now pared down to a fast 2.43 miles from 2.6, with more opportunities for passing and acceleration.  The race – an official Verizon IndyCar Series event – will kick off the traditional month of May activities at the motor speedway, with Indy 500 practice and qualifications in the following weeks.
Listen to the 2014 Grand Prix of Indianapolis on 1070/107.5 THE FAN, and stay tuned all month long for coverage of all activities at the Indianapolis Motor Speedway.