A Proven Winner Continues To Grow And Bring Success To Advertisers
By Eric Wunnenberg, Director Of Talk Sales, Emmis Indy Radio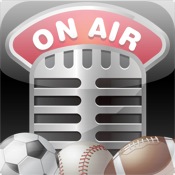 Businesses are always trying to connect to the next great way to be pertinent with their target consumer and marketing efforts.  For example, today the "hot" new tools include mobile apps and tablets that intrigue marketers.  If you are looking to reach the MALE consumer, don't look past a proven winner – Sportstalk Radio.  Sportstalk Radio continues to grow and deliver success to advertisers with no end in sight.
History Lesson
The actual beginning of Sportstalk Radio as we know it today, was July 1, 1987, on WFAN, by Emmis CEO Jeff Smulyan.  It was the country's first 24-hour all sports radio station.  When first launched as a FORMAT, few gave Sportstalk Radio a chance at succeeding.   In 2013, Sportstalk Radio is of the hottest formats in the nation.
"We've gone from a time when the industry openly ridiculed the idea of a full-time sports station to an environment where some markets have three or even four all-sports radio outlets," said Tom Taylor, a radio industry analyst with Radio-Info.com.
By a decade ago, the Sportstalk Radio category had grown to 413 stations.  Today, there are nearly 700!
Why?  Because, as Smulyan observed, as American life becomes more complicated, people use sports as a great escape… "They used to say religion is the opiate of the masses but I think in the 21st century, sports is the opiate of the masses," mused the founder of the Sportstalk Radio format.
Why Sportstalk Radio Delivers Results For Advertisers
Audience size is one thing.  But it's also about the quality of audience and the environment commercial messages are heard.  Here are a five reasons why the format gets results for businesses.
1. Sportstalk Radio has a TARGETED audience, and reaching more males than almost any other format.  Men represent 84% of the total audience according to Advertising Age. 
2. Yet Sportstalk Radio crosses many psychographics – while it's the most agreed upon radio format on construction job sites (fans of country music and hip-hop/R&B can agree to listen to sports), almost have the Sportstalk Radio listeners are college graduates… and they are affluent.
40% of the format's listeners more likely to have a household income of $150,000 or more compared to the general population.
50% more likely to have a household income of $100,000.
88% more likely to have any investments totaling $250,000.
3. Sportstalk Radio skews to the AGE of ACQUISITION demographics including men 18-34, and men 25-44.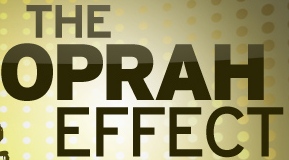 4. Sportstalk Radio is engaging.  Like all spoken word formats, it is listening by the user vs. the passive listening accompanying many tuned to music formats.
5. Sportstalk Radio is FRESH every day.  There is always a game, and gives something new to TALK about.  Whether it's the NBA's verticality rule and Roy Hibbert, or the PGA feud between Sergio and Tiger… "The Oprah effect" takes hold and there is something that is captivating to the listeners. 
*Source GFK MRI Doublebase 2012
Like I said, Sportstalk Radio is a proven winner that continues to grow and bring success to the businesses that advertise with it.