Talented Group Writes & Produces Effective Radio Ads For Local Businesses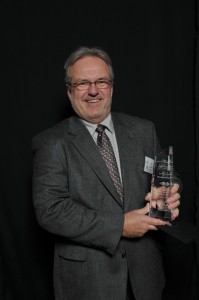 At the most recent Indiana Broadcaster's Association Spectrum Awards – honoring the top stations, promotional campaigns, and commercial spots – the creative team behind WIBC, 1070 The Fan, B105.7 and Hank-FM garnered the top spot in 6 out of the 11 categories for the Indianapolis market.  Not only that, but the Emmis-Indy team sent 20 finalists to compete in 10 of 11 categories – a massive representation in a talent-rich market like Indianapolis.
The news team at WIBC of course took home a couple of top honors.  But the Emmis Indy Creative Services team – available to advertisers – brought home four!
David Wood and Steve Mayflower's promos for Indianapolis Colts news and talk broadcasts and the Friday Night Lights high school football campaign netted 1070 The Fan two Spectrum Awards of its own.
Friday Night Football on 1070TheFan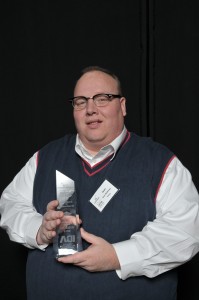 Plus, production director Sean Matthews's work on The Naked Monkey's commercial campaign took home Spectrum Awards both in the Humorous Commercial and Humorous Series categories.
What does this mean for you?  As noted in Radio-Indiana.com's Radio Advertising -> Avoiding Mistakes -> Emmis Creative Services page, many advertising packages also secure the work of the Emmis Creative Services team for commercial production.
The collective years of experience and award-winning expertise on the team of course leads to better sounding commercials.  A "dry read", unless done by a credible spokesperson, is seldom as lively as a themed series of commercials.  But most importantly, expert copywriters apply the knowledge and ideas from past campaigns' successes to apply to your advertising.
Simply put, this team at Emmis knows what works!