The Indianapolis 500 lends its self to the improbable, including off-beat, quirky stats.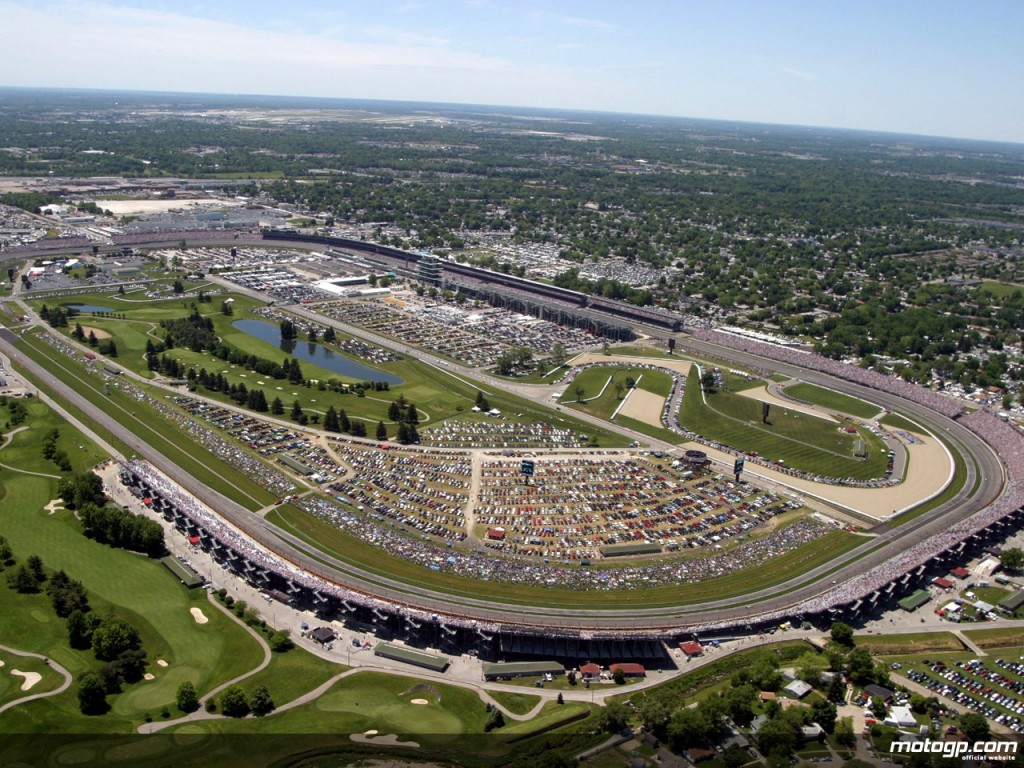 We're well underway with the month of May in Indianapolis.  The 500 Festival is in full swing, the Mini-Marathon is in the books, and as of Saturday, May 12th, the track is open for practice.  Before you play hooky from work and catch some practice laps or Pole Day, here are some more "offbeat" facts that have very little to do with miles per hour.
Indy does it bigger: It's well known that the Indianapolis 500, with its estimated 400,000 spectators, drivers, crew, and workers, is the largest single-day sporting event in the world.
If the speedway itself were a city, on race day, its population would hover around the 45th largest city nationwide.  Churchill Downs, Yankee Stadium, the Rose Bowl, the Roman Colosseum and Vatican City all can fit inside the Indianapolis Motor Speedway oval, which covers 253 acres.
Some things change: The track best known as "The Brickyard" was originally surfaced with crushed rock, dirt, and tar.
In August 1909 a weekend of motorcycle races on that original surface followed by a weekend of automobile races and yielded disastrous results with disintegration of the surface, crashes, and 5 fatalities.  It wasn't until later that year, in December 1909, that the completed surface of 3.2 million bricks saw racing action.
By the fall of 1961, all but the famous "yard of bricks" at the start/finish line had been covered by asphalt.
Some things stay the same: The banking in the Indianapolis Motor Speedway's four turns is the same angle – nine degrees, 12 minutes – as it was when the track first opened in 1909.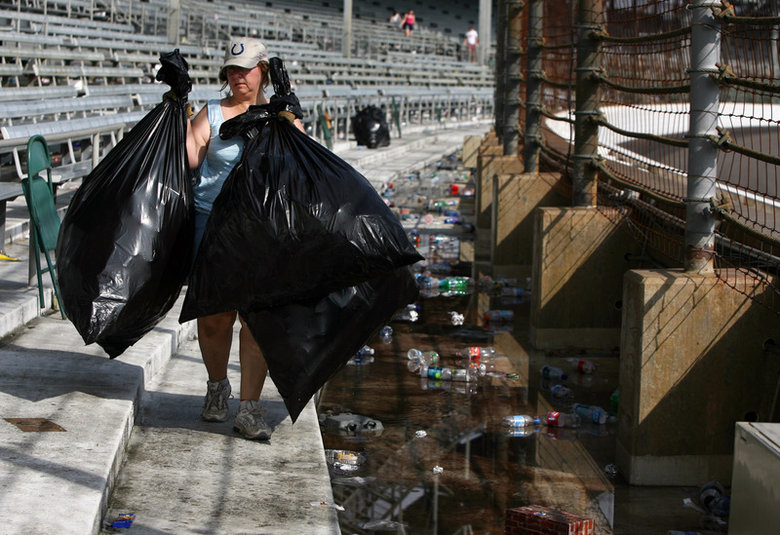 Eat, drink, and be merry: During the month of May, Indy race fans will drink 16,000 gallons of Coke, 14,000 gallons of beer, and 24,000 pounds of fries.
For a visual of such consumption, think of this… If you laid every hot dog sold at the track end-to-end, they'd complete more than two laps around the 2.5-mile oval!  Add brats and you get another lap and a half of encased meats.
On the radio: 2012 marks the 59th consecutive year the Indy 500 has been broadcast on the world wide Indianapolis Motor Speedway Radio Network, which was founded by WIBC.  Radio broadcasters have called the race live each year since 1953.
We hope you're ready for the race this year!  Plus, maybe someday you'll get your big break and hoist The Borg-Warner trophy.  Better start exercising though: it weighs 110 pounds.