Report Shows Medium Survives & Thrives Despite On-Going Competitive Introductions
Nielsen, the research information and measurement company that enables companies to understand consumers and consumer behavior, released a new report last month that said radio is the nation's top reach medium and basically that it's future looks bright.
Using their new Comparable Metrics Report that measures all media (TV, radio, connected TV devices, PCs, smart phones — you name it) on an apples to apples basis and compares their reach, Nielsen states that "AM/FM Radio reached over 90% of all adults in a given week in 3rd Quarter 2015 — and that percentage is the highest of all media and is consistent across all demos."
When it comes to measuring 'how long' adults spend weekly with each platform, Nielsen said radio has the most consistent minutes of usage across all age groups with an overall average of 12 hours and 52 minutes a week with radio.  And Millennials, often portrayed as abandoning traditional media in favor of digital, spend 10 hours and 53 minutes a week with radio, accounting for 20% of their weekly media time!
The report shows radio steadfastly surviving decades of disruptive introductions—from TV in the 1950s to more recent competitors, such as satellite radio, the iPod, smartphones and streaming "pure plays" like Pandora or Spotify.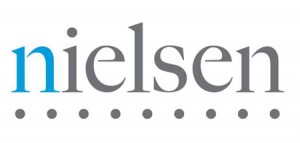 "'Nothing is going to kill radio' is the headline here," says Stacey Schulman, executive VP, strategy & analytics, Katz Media Group, pointing to its strong habitual usage as a source of "in-the-moment information."   And although digital is touted for connecting people, Schulman says research shows digital connectivity is "kind of like a false prophet—we're connected but we're still alone.  People want to feel their humanity," she says, and radio "is like your family.  It makes you feel like you're part of something bigger than yourself, in a world where we are connected but still disconnected."
Overall, the report found that traditional media, such as television and radio, still have the biggest footprints in the U.S. in terms of reach.  In fact, AM/FM radio reaches over 90% of all adults in a given week, and TV is a close second at 85%.  And consumers are connecting to radio and TV frequently, as they typically tune in to TV and radio more than five days a week.
Read the entire report here
Contributing to this were excerpts from January 7, 2016 story in Inside Radio.