"With Great Super Power Comes Great Social Responsibility."
That was Incite's message during the most recent Advertising Week symposium in New York. The Emmis-based full-service social impact marketing firm, launched in 2011, helps brands engage with social causes to further both profit and positive outcomes in the brand's community.
With a prime location for AdWeek attendees – the BB King Blues Club in Midtown – Incite hosted two panels and a subsequent cocktail reception featuring industry leaders with high levels of engagement in social impact marketing.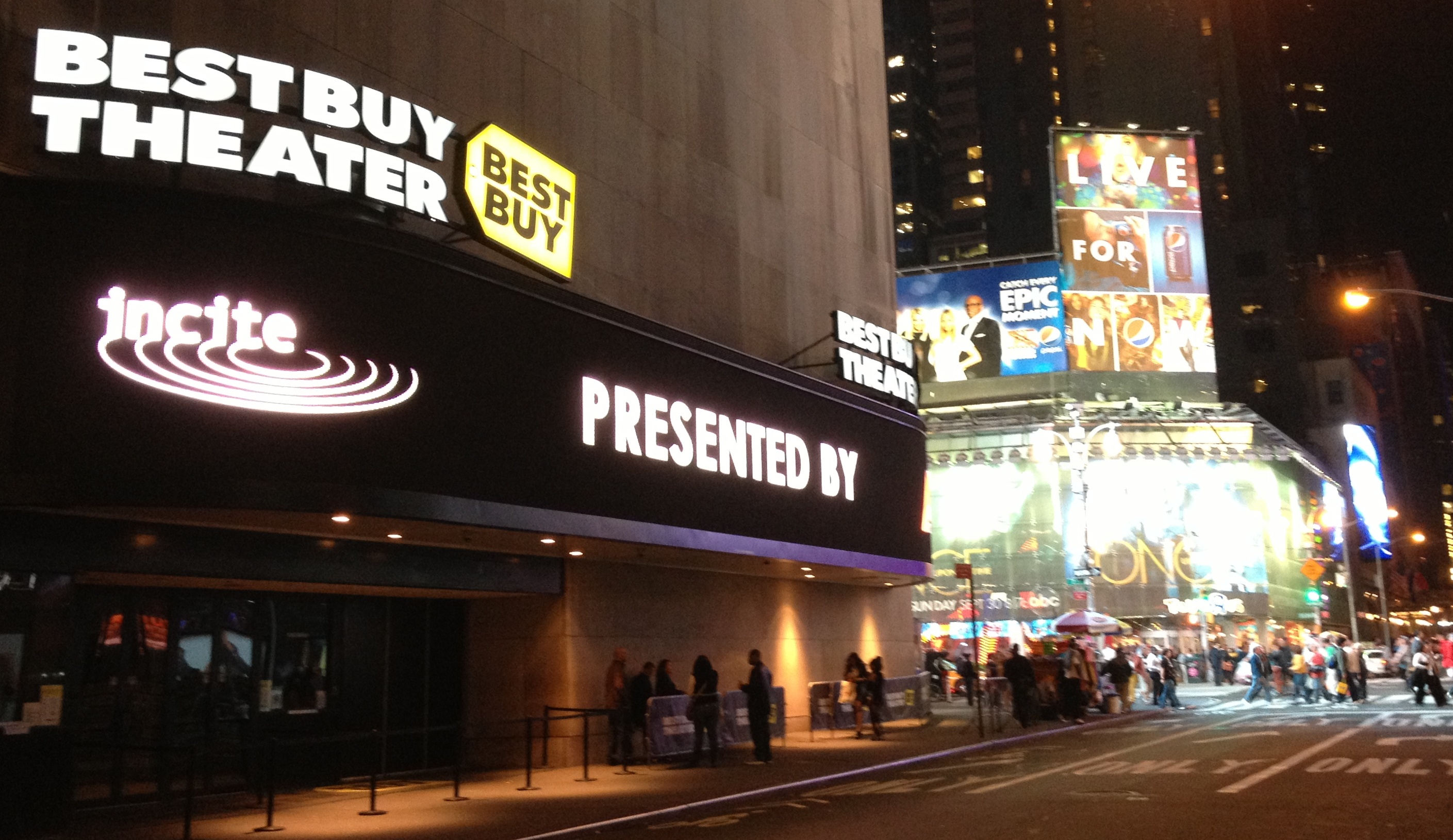 The first panel – "The Power of Celebrity Endorsement and Media" – brought together industry leaders from the United Nations Foundation, MTV, the Get Schooled Foundation, and the American Cancer Society to discuss keys to effective cause and social marketing campaigns – and how celebrity alignment and targeted media partnerships can help drive their success.
Immediately following, Incite hosted "How Marketers & Media Shape the Social Agenda." This conversation, featuring both media experts and education leaders, discussed the ways marketing and media have become critical tools in the fight to keep education reform on America's social agenda – with real success stories to boot. Panelists included leaders from The Friedman Foundation for Educational Choice, the United Nations Foundation, the New York City Mayor's Office, E3 Alliance, and Adopt-A-Classroom.
Of course, Incite is about media and entertainment engagement, too. In addition to the panels, Incite and Emmis's Loud Digital Network kicked off AdWeek with an Opening Night Concert featuring Busta Rhymes, Rita Ora, and Funkmaster Flex at the Best Buy Theater in Manhattan.
"Incite and Loud [Digital Network] encouraged attendees to consider how brands could change the world if they had superpowers…or, if a brand were a superhero, what would it do to make a positive impact," said Jeremy Smith, Incite's Director for New Business Development.
For full videos of the Incite hosted panels at Advertising Week, see Incite Panels at Advertising Week IX at the Incite blog.
More: